Méta Camp is the most prestigious folk music camp in Hungary. It was first held in 1991 and since then we have organised it in the first week of July every year with the participation of 200 - 250 students and 20 teachers.
You can learn hungarian folk music, singing and dancing in our camp. Lecturers here
Great care is taken to choose venues which are in small, quiet villages, far from the bustle of the cities. We feel that this is essential for students so that they can focus on the hard work with a minimum of distraction. In addition, the surroundings help them relax in the limited free time available… (so far there has always been a lake in the vicinity…)

Since the launch of the camp we wanted to organise an event where everybody could find their level of instruction and try their hand at playing music together without anybody questioning their music skills.

The instructors of the camp are among the best teachers and musicians of the Hungarian instrumental folk music scene who have considerable experience. They provide instruction at a variety of skill levels so anybody can join in.

The teaching methodology is highly successful enabling everybody to experience a sense of achievement. The tunes learned here, the communal music playing, the atmosphere and community life provides the participants with a source of contentment which nourishes them for the following year giving them an abundant source of energy.

Teaching takes place in groups, the focus is on listening and imitating. On the last day of the camp the teachers 'record' the material of the week so that participants can practise and remember. They will also receive the musical score and original recordings of the music.

The camp is suitable for a variety of ages, and we also accept participation from children under 12 if they are accompanied by a parent.

Anyone can join. Those who learned a musical instrument as a child and would like to rediscover music again. Those who play any kind of folk music excellently but would like to perfect the material of that year. Those who are relatively inexperienced with Hungarian folk music. Those have never played music but have an instrument and patience.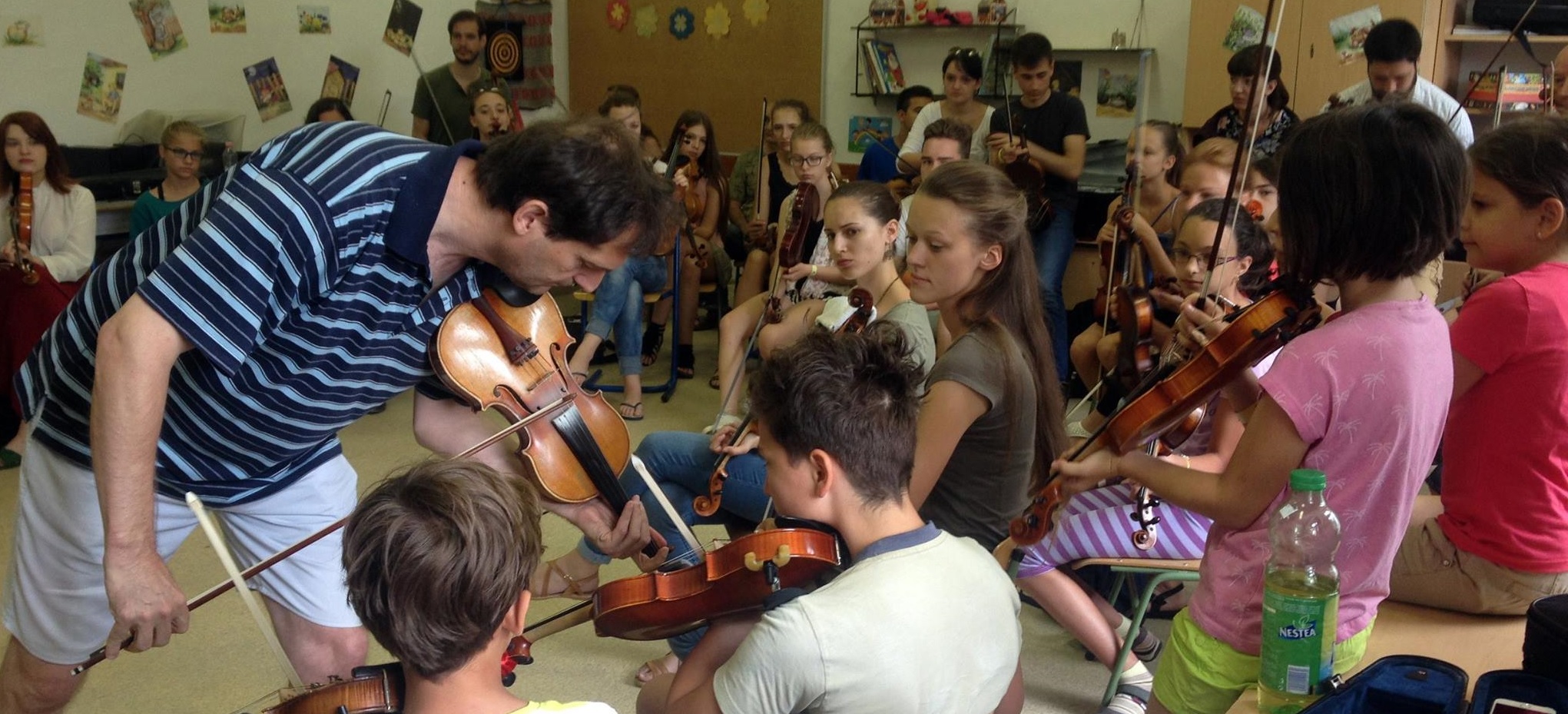 SRUBSCRIBE
Once you submit this form your application is recorded and confirmed. We will send you further information about the payment of fees soon.
Those applying at the Meta-Camp on the day will be charged a 10% surcharge.

Bank Account details
Helyiérték Gondolkodók és Alkotók Regionális Egyesülete
Account number: 11743064 - 20024695 - 00000000
Make sure you write your name and home address used for registration in the details of the transfer

Attendance fee 5,500 HUF/day
Lunch - 1190 HUF/day
Dinner 980 HUF/day

Special Offer!!! Reduced price for participation for the whole week instead of HUF 44,000
36,800 HUF - tuition fee and accommodation in communal hall
32,560 HUF - tuition fee and campsite accommodation
29,040 HUF - tuition fee only for those requesting separate private accommodation

For groups of 10 or more write to us for a group offer (info@metatabor.hu).